Today was the baby shower and it was a total blast! I got a lot of goodies and ate a lot of yummy food! i just want to thank everyone for comming and thank you for all the gifts!!! here are some pics from the shower!!!
My Cake!!! thank you so much Rebecca!
DJ fell asleep...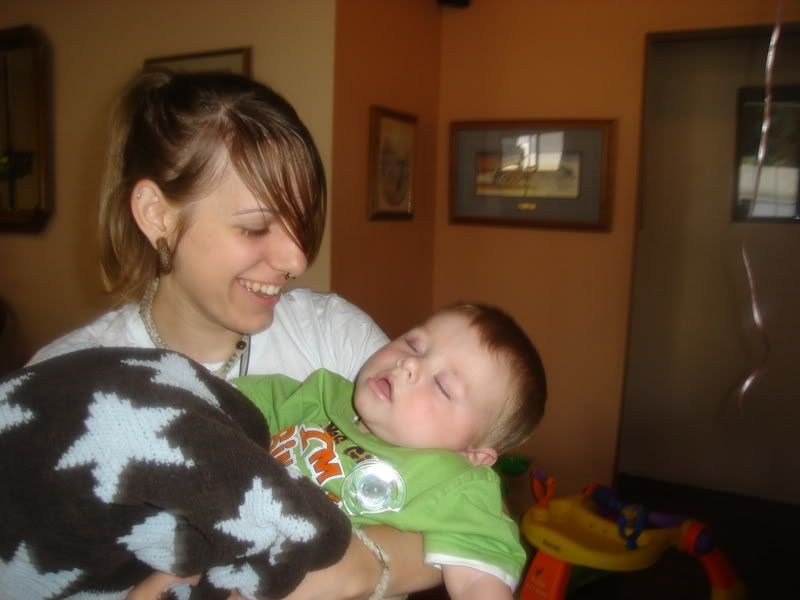 Relaxing and eating!!!
Opening Presents!