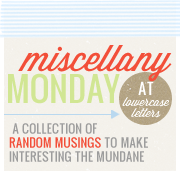 So... I have like $50 in Kohls Cash and found some super cute items that I am thinking of getting!! The last article of clothing that I bought for myself was when I was still pregnant with Allen.. Sheesh! Talk about needing new clothes!
I am loving these Moccasins! They come in tan and brown!
This top is super cute! I love the poncho look, too! Since the baby weight is slowly coming off, this top will be able to hide the chub curves!
Oh and the sandals.... Love all of them!
DJ and Reagan had dentist appts this morning with their new dentist! Reagan went in with Dave to get her pictures taken and from what I was hearing, she did amazing! She was the one I was worried about, since she can gag at the drop of a dime. Then it was DJ's turn and he did amazing too! My kids really love the dentist! Reagan gets a little freaked out when they have their masks on, but other than that, they do great!
I stayed with Reagan and Dave had the boys..


DJ getting his flouride treatment after getting his teeth cleaned...
DJ - 1
Cavities - 0

Reagan was waiting to get her teeth cleaned.. When they started to put the flouride on, she started gagging, so they stopped. She will get it done next time :)
Reagan - 1
Cavities - 0


Hope you all have a fabulous week!